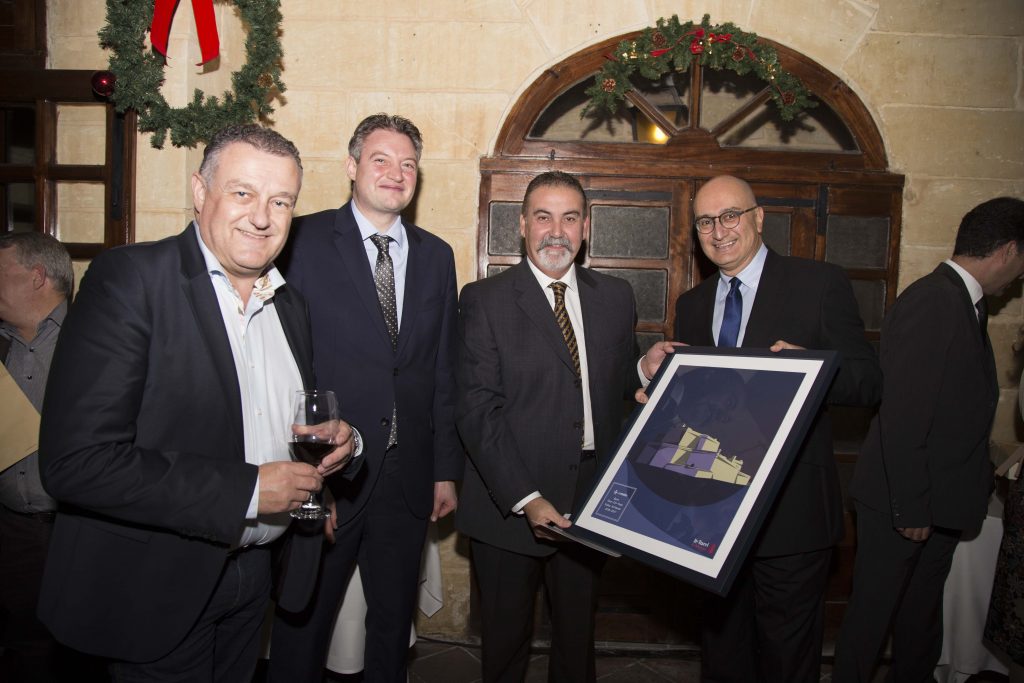 SMSMondial awarded best year on year achievement 2016/7
During a recent annual get together organised by Air Malta at The Medina Restaurant in Mdina the staff and management of SMSMondial were recognised as the best year on year sales achiever between April 2016 and March 2017.
This prestigious Award was presented by Dr. Konrad Mizzi, Minister for Tourism and Mr. Joe Galea CEO of Air Malta to Mr. Paul Pizzuto, executive manager for SMSMondial in the presence of his retail staff and the travel trade.
"The Award belongs to our team and of course to our customers who have entrusted us with their travel bookings" commented Paul Pizzuto and the company commits to keep on providing the highest of standards in efficiency and customer care.
In the picture, from (L to R) Mr Paul Sies – Chief Commercial Officer for Airmalta, Dr. Konrad Mizzi – Minister for Tourism, Mr Paul Pizzuto – Executive Manager for SMSMondial, and Mr. Joe Galea – Chief Executive Officer for Airmalta.